Medical Esthetics
Our medical esthetics treatments are designed to provide a range of skin improvements by various methods including: Botox, fillers,  laser hair removal, and skin rejuvenation. For additional information and to set up a consultation, please call us at (309) 797-2777. A consultation fee of $50 is charged, and will be put toward any Medical Esthetics service received. You will find several real-life examples of our results below.
BOTOX
BOTOX Cosmetic $12.00/unit
Area Used: glabella (11's), crows feet , forehead lines.
Lasts three months, metabolizes off and contracted impulses return back to treated muscle.
BOTOX Cosmetic is a natural,purified protein that relaxes wrinkle-causing muscles, creating a smoothed and improved appearance.
BOTOX Cosmetic is administered via a few tiny injections of purified protein into the muscle to block nerve impulses that trigger wrinkle-causing muscle contractions.
BOTOX Cosmetic is a simple and quick, minimally invasive treatment that delivers dramatic results with no downtime.
Injections performed by a Registered Nurse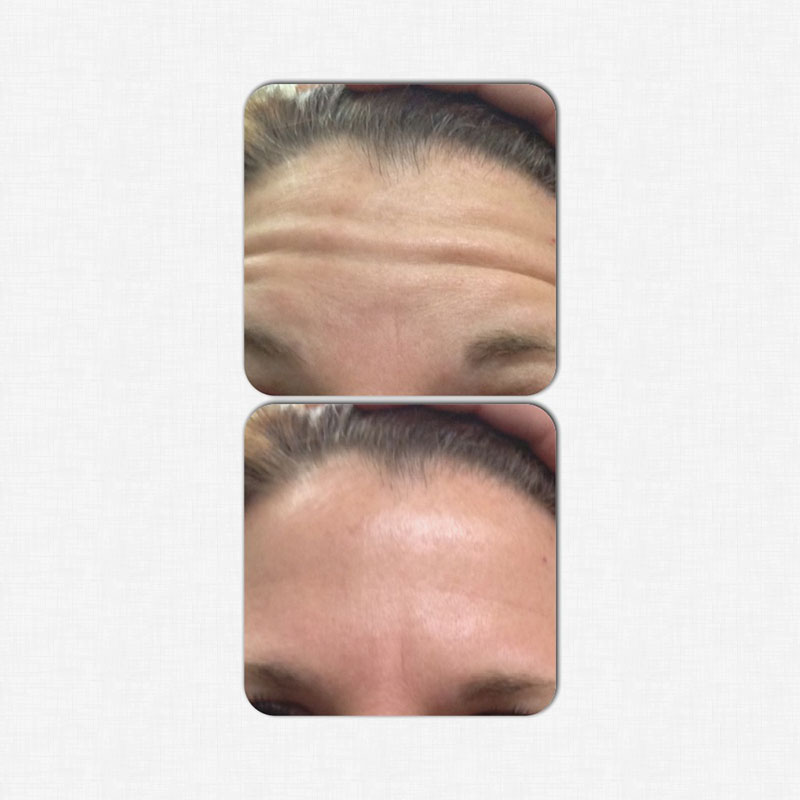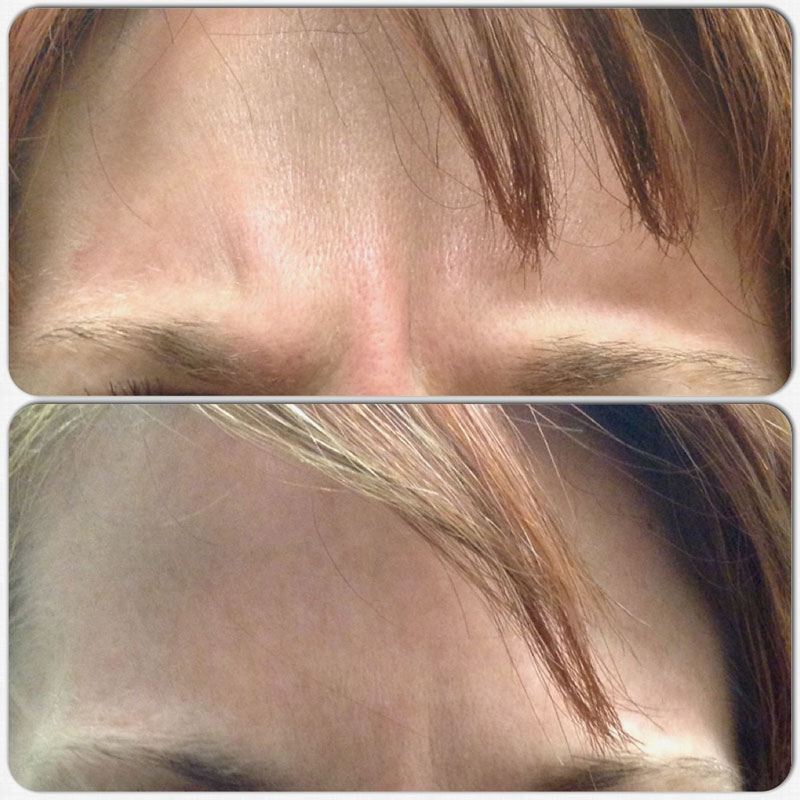 Juvederm Fillers
Hyaluronic Acid (HA), JUVEDERM $525 and up per syringe
The main purpose of dermal fillers is volumizing and smoothing lines and wrinkles (crease reduction). Adds volume and fill in areas that have lost collagen to enhance facial aesthetics.
Natural occurring polysaccharide (sugar) found in the dermis
Fills the space between collagen and elastin fibers, hydrates the skin by holding in water.
Areas Used: laugh lines, marionette lines, lips, cheeks
Injected into the skin where wrinkles and fold are present, to instantly smooth away wrinkles and folds. Downtime minimal, some bruising, redness and swelling can occur.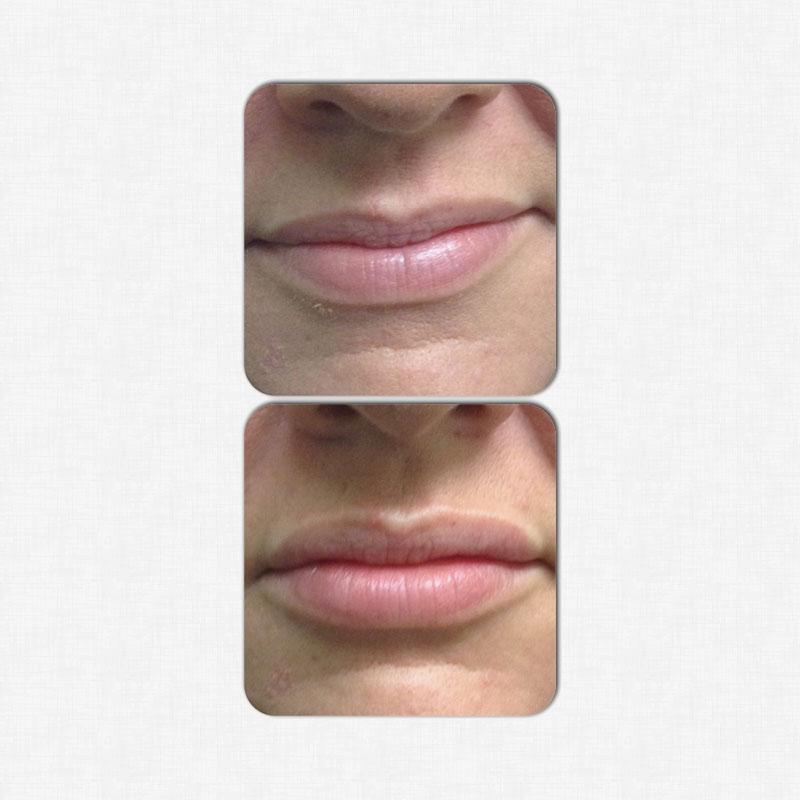 Laser Hair Removal
Under arms after one treatment.
For more information, please view our Laser Hair Removal FAQs.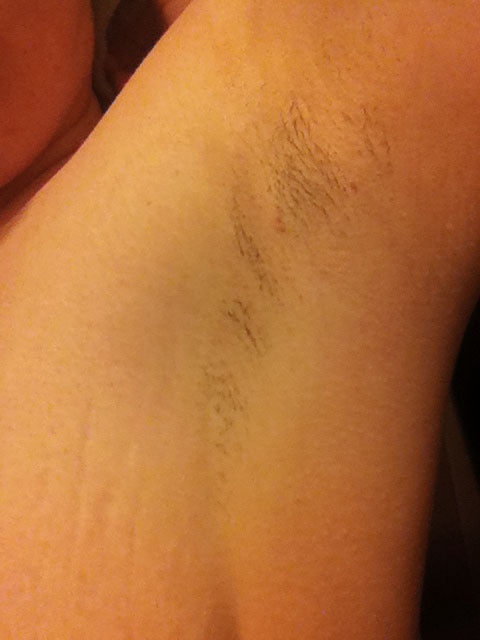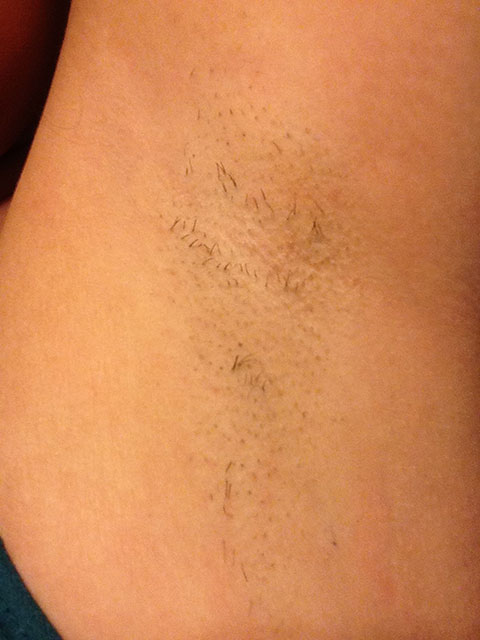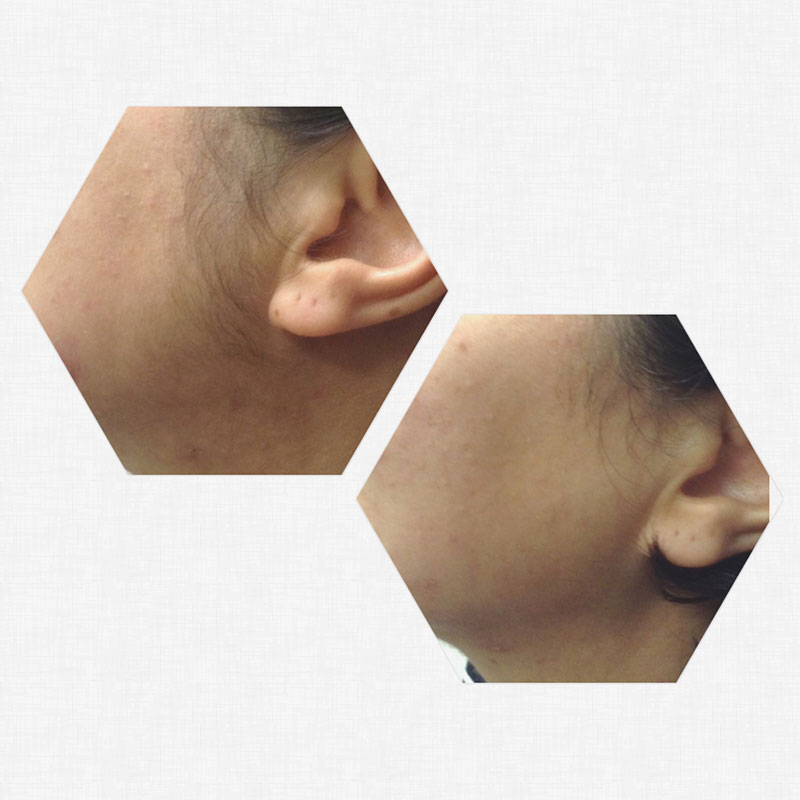 IPL Laser
IPL (intense pulse light) is a technology used to perform various skin treatments for aesthetic purposes, such as skin pigmentations, sun damage, thread veins and acne. The computer controlled flashgun hand piece delivers intense, visible broad spectrum pulse of light ranging from 400-1200 mm, that will target specific skin structures which is heated to destruction and reabsorbed by the body.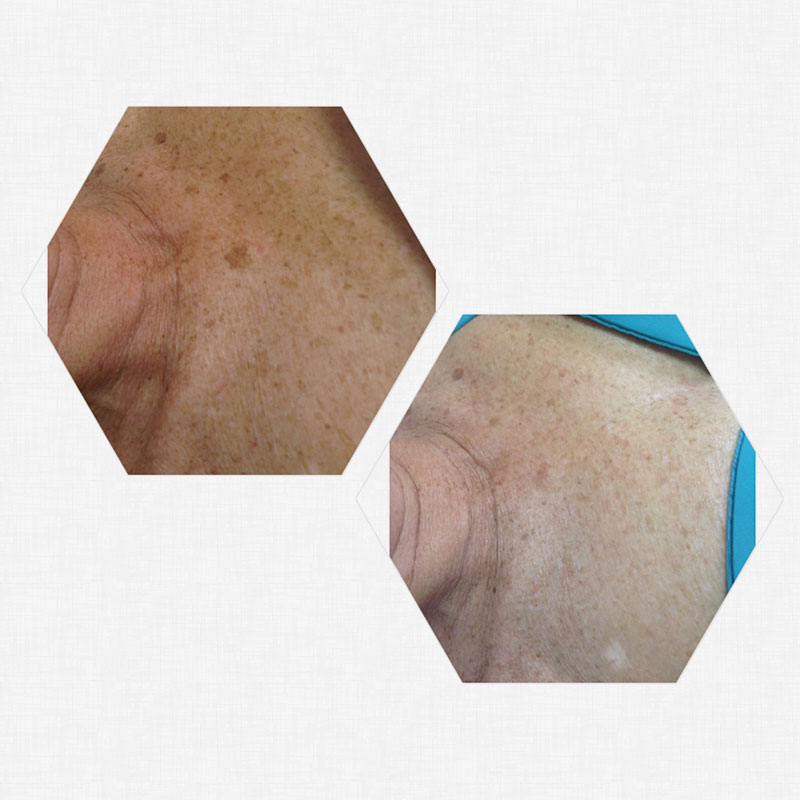 Above: Patient was treated for hyperpigmentation (sun damage). Image shown is one month post three treatments. Also notice a reduction in lines and wrinkles near eye area!
Sublime Laser
Sublative Rejuvenation uses fractionated bi-polar radio frequency to penetrate through the skin. This allows more energy beneath the surface of the skin to really maximize collagen production while keeping the top layer in tact. The patient can expect new collagen and new healthy skin cells to be produced. The Sublative treatment is great for mild to moderate wrinkles. Superficial skin discoloration and lesions are reduced. Skin texture (acne scars, pitted skin and stretch marks) become more smooth and elastic. For firming and plumping the skin, fine lines.
Examples coming soon.
Sublative Laser
Sublime combines the safe and effective levels of inferred light and bi-polar frequency energies to remodel the dermal layer of the skin and stimulate new collagen growth. Sublime's exclusive combination of energies provides ideal treatment outcomes with very low risk of side effects and virtually no down time. Sublime is ideal for targeting telltale signs of aging including sagging under the eyes, sagging brow lines and nasolabial folds (laugh lines). Also used for deeper lines, scar revision, stretch marks, and acne scars.
Examples coming soon.
Medical Form
Before receiving medical esthetics treatments, we ask you to please complete our medical form.
Return To Services Menu