Facials & Make-Up
The highest quality skin care products will be used during all of our facials to keep your skin healthy and clear, follow the skincare regiment prescribed by your Esthetician.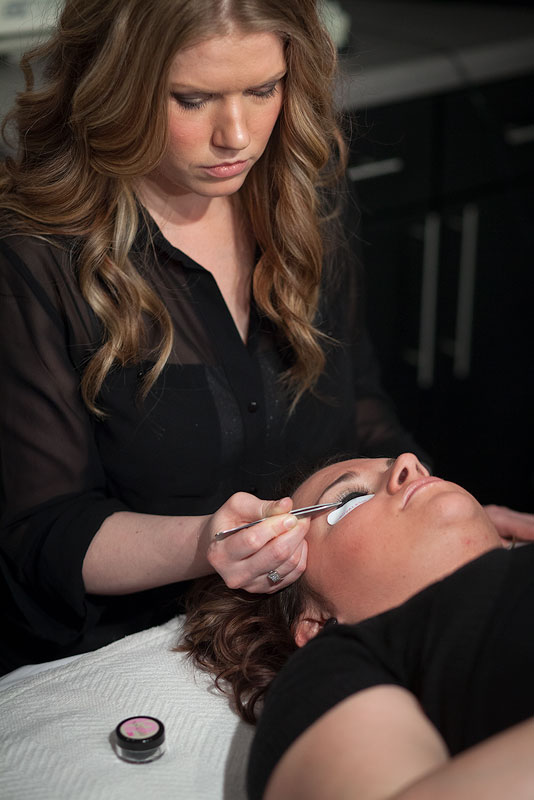 Petite Sophistication Facial - This relaxing facial is designed with maintenance in mind. In 45 minutes your skin will be cleansed, steamed, exfoliated, and masked. Perfect for the girl on the go, or in between regularly scheduled facials. This facial is part of the Teen Queen Package.
Time: 45 min.
$70.00
Sinus Relief Facial - With the use of steam and essential oils, this facial will encourage relief of sinus pressure through specialized massage methods. This facial is part of the Sinus Relief Package.
Time: 45 min.
$70.00
Aromatic Bliss Facial - Let us guide you through a relaxing aromatic journey designed to rejuvenate a dull and fatigued complexion. Combining the therapeutic elements of essential oils with the revitalizing effects of a cool marine algae mask, this treatment will wash away stress and restore inner calm. This is part of the Enchanted Package.
Time: 60 min.
$75.00
Calm Collagen Facial - Combining the benefits of freeze-dried collagen and various massage methods, this facial delight will replenish and revitalize the skin, reducing fine lines. This pampering nourishment replaces your skins natural moisture and helps to bring back a youthful complexion.
Time: 60 min.
$85.00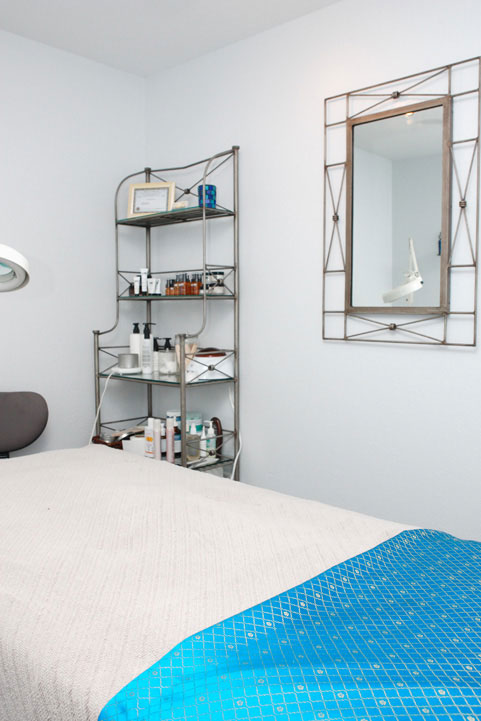 Detox and Balance Facial - Hydrating cream is applied to dry areas while peppermint soaked hot towels provide a gentle preparation for extractions. The balancing act is completed with the application of a pore tightening masque.
Time: 60 min.
$85.00
Anti-Aging Facial - Immediate, visible results will be yours after the pleasurable experience of this impressive four layer treatment. The combination of harvested seaweed, hydrating facial massage, and a warming mineral mask will leave your skin feeling ten years younger.
Time: 60 min.
$100.00
Radiant Revival Facial - Experience a total facial indulgence designed to reenergize your skins natural radiance. An intensive microdermabrasion treatment will revitalize your face, leaving it deeply exfoliated while helping to rebuild elasticity. Followed by a therapeutic facial massage and calming mask, this is an instant pick me up to put the sparkle back in.
Time: 60 min.
$110.00
Gentlemen's Facial - Energizing and purifying, this facial treatment is designed to meet a man's specific needs. Relieve tension and fatigue while restoring strength and vitality to the skin. A warm blue green algae mask will deeply replenish while the powerful healing properties of plant extracts repair and soothe irritated skin. This facial is part of the Gentlemen's Harmony Package.
Time: 45 min.
$70.00
Eyelash & Brow Tinting - Say goodbye to mascara smudges and clumping. This long-lasting tint will leave your eyebrows looking professionally groomed and eyes looking bright and open for weeks to come. Tint lasts 4 - 6 weeks.
Time: 15-30 min.
$25.00 each, $35.00 for both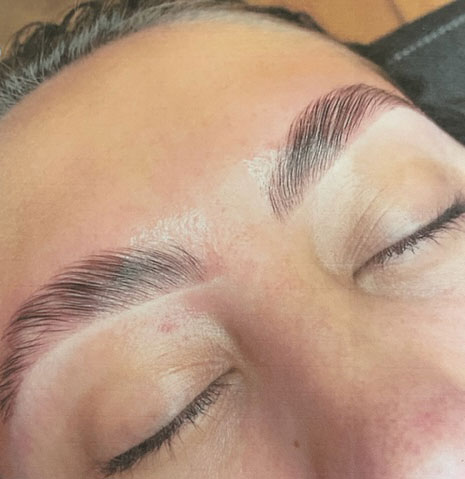 Hybrid Brow Dye - The first gel dye with a henna effect! This highly pigmented dye tints both hair and skin, providing a graphic and intense result. This service lasts up to seven days on skin, and up to seven weeks on hair! This service includes a brow wax to enhance results.
Time: 30-45 min.
$45.00
Brow Lamination - This service is a perm for your brows, giving them a set uniform shape. It is great to help tame stubborn brows, giving them a fuller, tamed look! A brow wax is included in this service to enhance results.
Time: 45-60 min.
$55.00
Receive both Hybrid Brow Dye and Brow Lamination
Time: 60-75 min.
$85.00
Make-Up Application 
Time: 30 min.
$45.00
Air Brush Make-Up - The benefits of air brush make-up include a lightweight feeling, gives a smoother appearance to the skin, and it is long lasting (up to 12 hours). There is also more concentration of color and coverage. It doesn't transfer, and it stays looking and feeling more natural. It is a great choice for brides who want a natural look. Air brush is ideal for mature skin as it tends to look less cakey than other make-up. Best results not achieved on dry, flakey skin.
Time: 45-60 min.
$75.00
Facial Waxing
Every person's hair grows at a different rate, which is why the time and effort to remove hair varies too. As a result, prices may vary slightly from the list depending on the amount of time and effort required to remove it to your satisfaction. Please inform us if you are using Retin-A or Alpha-Hydroxy Acids before your facial waxing services, as these products do affect the sensitivity of the skin.
Eyebrow
Lip
Chin
Cheek

$15.00 and up
$15.00 and up
$15.00 and up
$15.00 and up
* Each treatment lasts 5-15 min.
* Any two for $21.00
* Any three for $27.00
Facial Sugaring - Eyebrow, Lip, Chin, Cheek
1 Area
2 Areas
3 Areas
Whole Face

$18.00
$24.00
$32.00
$38.00
* Each treatment lasts 5-15 min.
Sugaring is a gentle and safe method of hair removal. It is made of pure and natural ingredients, that don't get as hot as wax. Sugaring can lead to permanent hair reduction.
Return To Services Menu